Collaborative Transformations
For over 20 years, Stanislaw has helped dozens of business owners, senior level executives, and family businesses discover effective solutions for the people-oriented challenges in their organization. The result of this customized approach is a healthier workplace environment and a more focused, high-performing organization.
Executive Coaching
Our executive coaching experience is individualized, tailored to your needs and interests. The process is collaborative and highly interactive with feedback that is clear, accurate, and kind. We utilize data from emotional intelligence ̶ usually beginning with an assessment ̶ and then we address those gaps in the aspects that are essential for good management and contribute toward becoming an effective leader.
Conflict Resolution
Resolution isn't arbitration where a third party makes the call, or mediation when a mediator tries to guide the parties to a compromise. Conflict resolution identifies what the conflict is about at its core and settles it. It doesn't come back.
Conflict Resolution
A young executive, seemingly destined for a bright future with the company, was having a series of conflicts with a receptionist. These conflicts included her lack of job conscientiousness, a "snippy" and disrespectful attitude, and a dismissive arrogance when confronted.
Succession Planning
The CEO of a $30M family-owned business had brought his three children into the company even though they were not qualified at the time. Despite their lack of business skills, the children had been given senior management positions.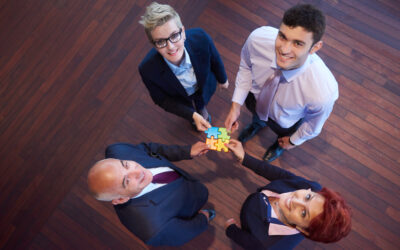 Is your family myth affecting your business? Find out how objective assessments can overcome hurtful assumptions about family roles.
read more