Family Business Conflict
For over 20 years, Stanislaw has helped dozens of business owners, senior level executives, and family businesses discover effective solutions for the people-oriented challenges in their organization. The result of this customized approach is a healthier workplace environment and a more focused, high-performing organization.
Conflict Resolution
Real success in business is now defined by an organization's ability to utilize constructive conflict and resolve destructive conflict. Healthy relationships allow your people to be focused on their work rather than being consumed with emotion. How do you relate with conflict in the workplace? What should you do to address those simmering issues that steal the ability to get the right things done? Anger and fear reduce the brain's ability to be rational, organized, and fully use memory.
Conflict Resolution
A young executive, seemingly destined for a bright future with the company, was having a series of conflicts with a receptionist. These conflicts included her lack of job conscientiousness, a "snippy" and disrespectful attitude, and a dismissive arrogance when confronted.
Succession Planning
The CEO of a $30M family-owned business had brought his three children into the company even though they were not qualified at the time. Despite their lack of business skills, the children had been given senior management positions.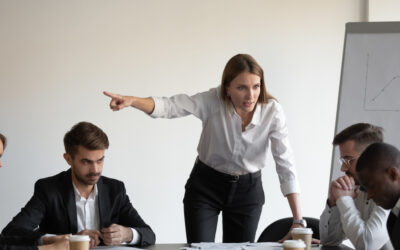 Proactive conflict resolution strategies respond to employees and avoid workplace harassment complaints before they turn into legal trouble.
read more